Nifty future is nothing but the index future where the underlying is the S&P CNX Nifty index. In India, index futures trading started in 2000 in NSE. For Nifty futures contracts, the permitted lot size is 75, and in multiples of 75. Like other futures contracts, Nifty future tips contracts also have a three-month/weekly trading cycle – the near-month, the next month and the far-month.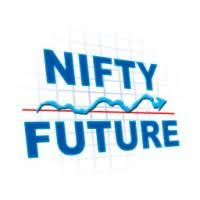 After the expiry of the near-month contract, a new contract of a three-month duration would be introduced on the next trading day. Investors can trade in nifty futures by having a margin amount in their account. This margin is a percentage of the contract value. It is usually about 10-12 per cent. Recommendations given for index nifty future is called as nifty future tips.
Services Offered for Nifty Future Tips
1.Nifty future calls will be given during market hours at any time before 2-3 mins prior the trigger price.
2.Maximum we will give one call and sometimes if we feel sure better about market trend then we will give second call.
3.Traders can do any number of lots as of their capital with our trading call.
4.Nifty future tips given with an minimum stop loss and with 75% accuracy. We do not give calls like buy above or sell below price. We give call with exact price, example call is given below.
5.Recommendation price for future call will be given from current month contract.
6.Nifty future tips which we are giving will reach target or stop loss if not traders should square off at or before 03:15 pm
7.Nifty future tips are given with utmost maximum care with clear trend and predicted with latest software and with Candlestick Chart pattern.
8. Single lot can be done with an margin of Rs.10000-Rs.15000 which differs from each broker, market condition.
9.Very simple to check our Nifty future tips 4days paid trial pack for Rs.503 and decide whether to continue or not. Check whether calls reaches on time, patience order placement, check genuine performance updation, followup calls, and do only paper trade in trial period.
10. Both type of Buy and Sell calls will be given as per market trend.
Check our Nifty Intraday Tips Past Performance
Example Nifty Future Tips
BUY NIFTY ONLY @ 11300 TARGET 11340 STOPLOSS 11280. SELL NIFTY ONLY @ 11300 TARGET 11260 STOPLOSS 11325.
Nifty Future Tips
2 Days Paid Trial – Rs.301 only
4 Days Paid Trial – Rs.503 only
1 Month –Rs8002 Rs4001 only (50% DISCOUNT)
2 Months –Rs16002 Rs6999 only(60% DISCOUNT)**
4 Months –Rs40001 Rs.11999 (70% DISCOUNT)only**
** - Most Popular
Subscribe Now
Google Pay Number - 9791221649 (Smiley Bharghav)
Our UPI ID - 9003634565@paytm
Paytm Payments Bank Account details: Praveen
Account No. 919003634565
IFSC Code PYTM0123456